The earth is getting warmer and the impact is only just becoming apparent. What's even more worrying is that this temperature rise is happening in such a short timeframe.
Looking at the estimated temperatures for the last 2000 years we can see a hockey stick graph at the end of the line.
150 years, from earth's perspective, is the blink of an eye but on a human scale it's almost impossible to notice. This is an ideal example to explore ways to add this information on to an everyday object. I have been fascinated by Forbo Furniture Linoleum for the last couple of months as it's a natural material with very interesting properties. Another benefit is that you can lasercut it to make all kinds of interesting patterns.
I explored a simple box with rounded curves (as linoleum is really suitable for this shape). As the linoleum needs to wrap around the box, the hockey line is an ideal line to join the two linoleum parts together. The top of the box has a summary of the data and the inside is lined with felt. The box is an ideal size to contain some pens or markers.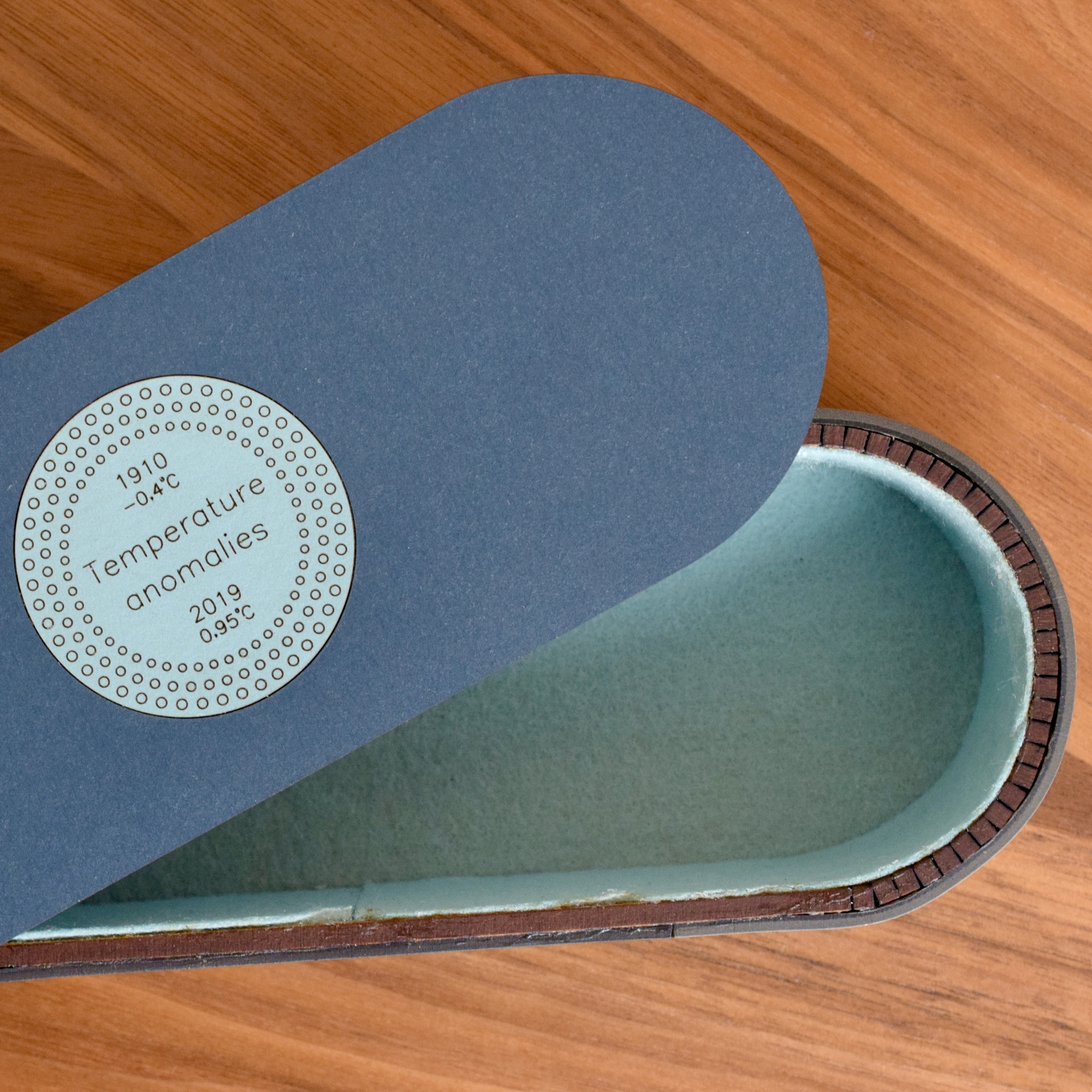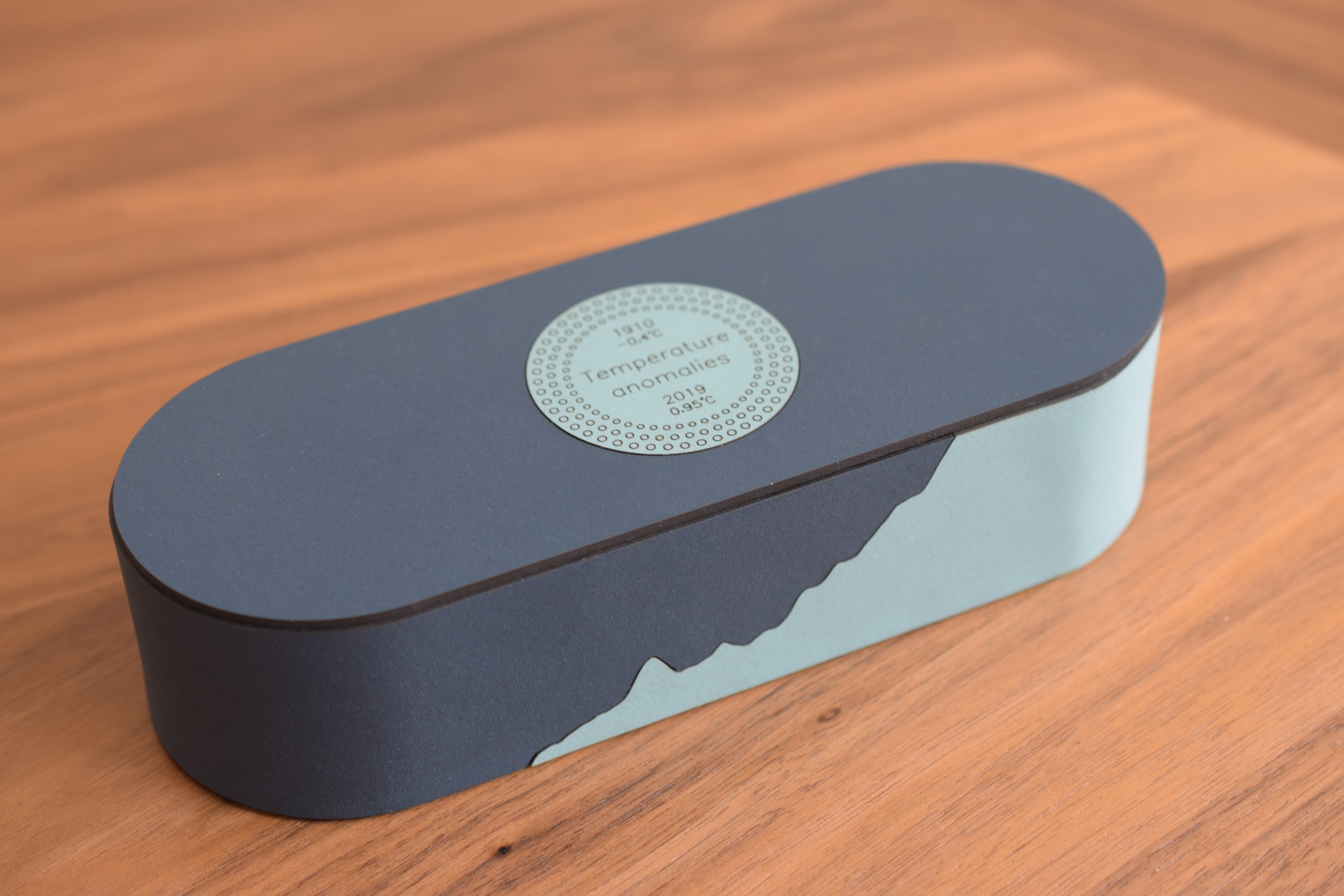 I'm really happy with how the box turned out but I'm not convinced that it's telling a very compelling story but I have been using it for a while now and it does remind me on a daily basis that global warming is real and that we need to act.